Volunteering at Nagarjuna Kadampa Meditation Centre
Volunteering at Nagarjuna Centre is fun and rewarding, it's a great way to meet new people and enjoy the peace and harmony of a Buddhist community.
As a non-profit organisation, our centre is staffed by volunteers. Your help is invaluable to us in being able to provide this resource to the community. Every bit of help you offer is bringing peace and loving-kindness closer for all the people in Leicester!
Volunteer Opportunities

World Peace Cafe
Publicity distribution (all over Leicester or just in your area)
Class Assistants
Making cakes and other baked goods
Cooking meals for events
Helping at courses  (meals, cleaning, registration)
Daily water offerings
Centre maintenance
By dedicating time performing virtuous activities for the community, and helping to make Dharma flourish, we are creating the causes to have a peaceful and happy life.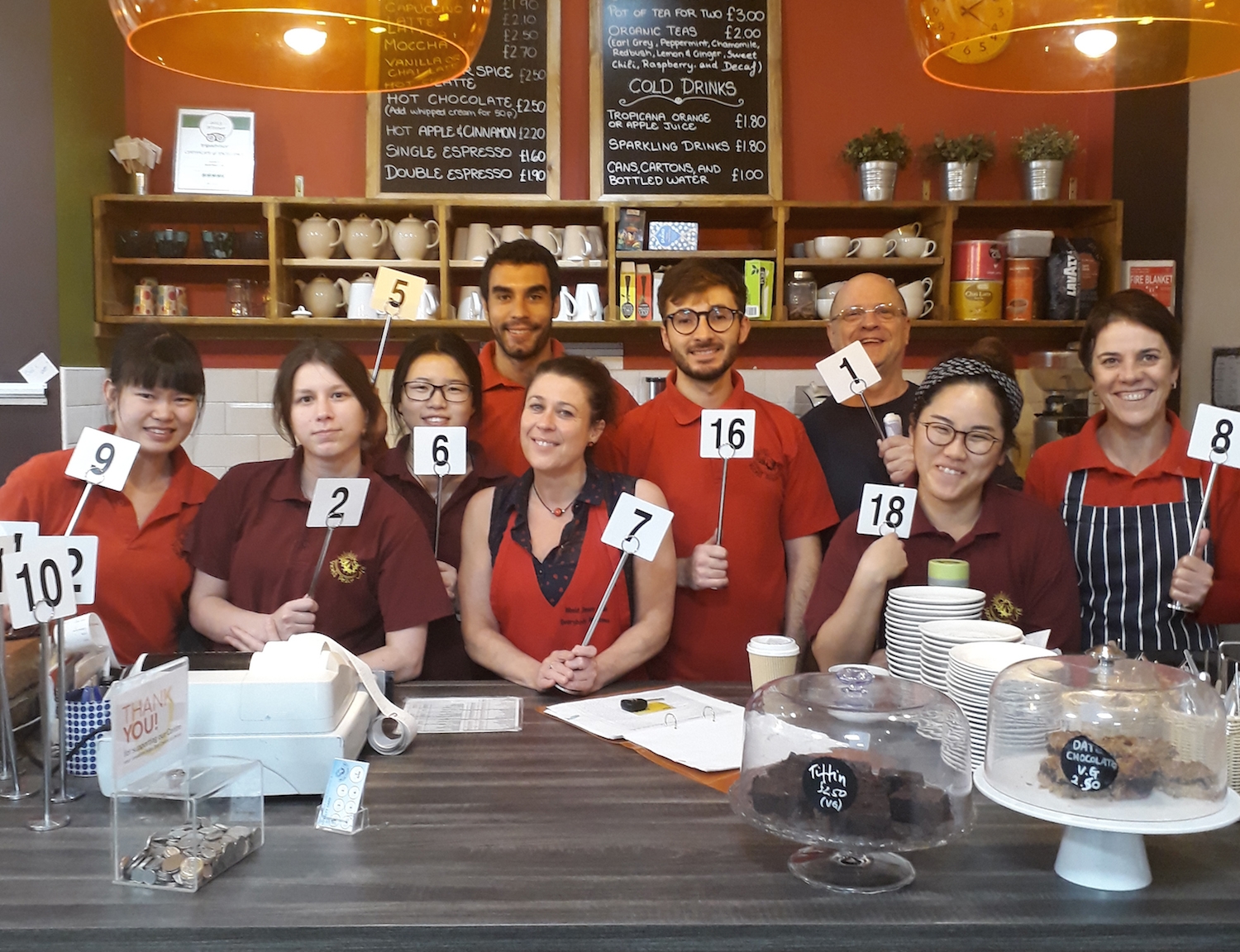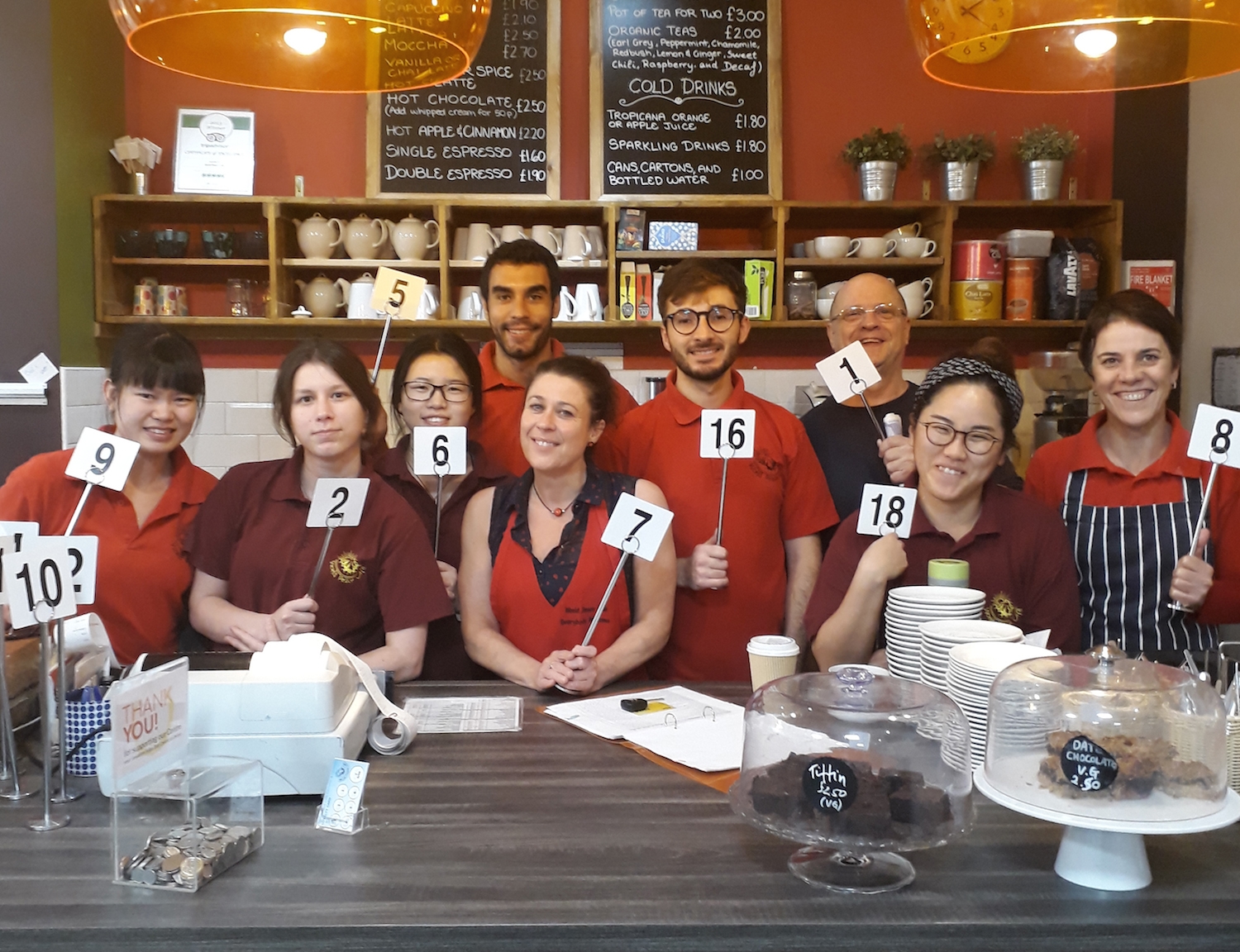 Become a Local Volunteer
If you are local, volunteering at the centre can take as little or as much time as you wish and your help will be greatly appreciated! No previous experience required. If you wish to benefit others, we would love to hear from you.
Come for a Working Visit
In exchange for five days work in our World Peace Cafe, the Centre offers dormitory accommodation, all meals, and free attendance at our meditation classes. Training will be provided, so no previous experience necessary. One month minimum stay 🙂 Applications from all around the world are welcome!
Please fill in the application form below!