Nagarjuna Kadampa Buddhist Meditation Centre, based in Leicester, is a special place of tranquility, relaxation, reflection and friendship. It is home to an international Kadampa Buddhist community who share a similar wish to make their lives meaningful by finding lasting peace and happiness from within and helping others to do the same.
Nagarjuna Leicester Kadampa Meditation Centre is open to the public and offers a variety of introductory meditation classes, urban meditation retreats, one day meditation workshops, art courses, in-depth study programmes and special events. There is something for everyone – both beginners and more experienced meditators.
Our meditation courses and classes are open to everyone, whatever level of interest or experience, and give people the opportunity to learn more about meditation, mindfulness, Buddhism, and finding peace & happiness from within.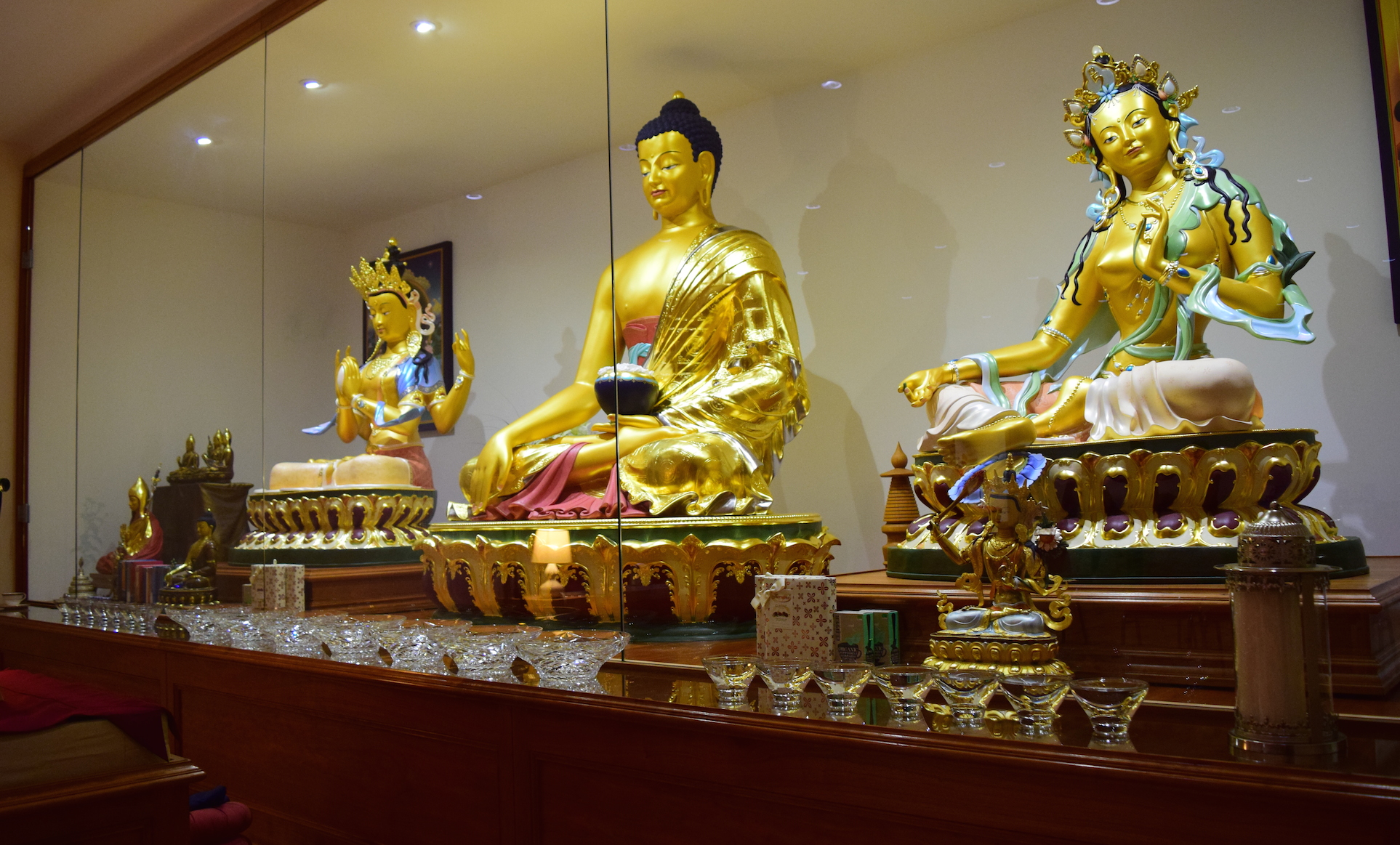 ---
We offer evening drop-in classes on Mondays, Tuesdays, Thursdays, Sunday am (Free class) Sunday pm, which are suitable for all, we also so have Saturday morning workshops, perfect introductory courses for beginners, or new to meditation. We also have Day courses & events and our very popular Meditation and Meal evenings.
We also have Foundation Programme on Wednesday evenings which is a special meditation and study group for those wishing to deepen their understanding of Buddhism.
Nagarjuna KMC is home to the popular vegetarian World Peace Café. The cafe is open from Mondays – Saturdays from 10.30am to 4.00pm, last food order at 3pm,  and is run by volunteers from all over the world. Also the cafe will be closed on the first Monday of each month.
To keep in touch with all the events happening at the centre, you can subscribe to our newsletter on our Home page or subscribe to our events page on Facebook page go to  meditate.leicester .

You can contact us during working hours 11am – 4.00pm 0n 0116 262 0317, if we are not available you can leave a voice message or you you can email us at info@meditateinleicester.org
The Centre is on Guildhall lane, (only two minutes walk from the Highcross shopping centre) directly at the rear of the cathedral, 10 yards from the Guildhall and 30 yards from the BBC Leicester Building.
Parking: The nearest car park is Highcross rooftop £2.50 after 5pm / Tudor Road / Upper Brown Street car park, local free parking available, after 6pm,  but very limited. Disabled parking is very near to our centre on Applegate, just near to the Leicester Cathedral, just of Peacock Lane.